WELCOME TO CITIES REMODELING COMPANY
Cities Remodeling offers the best remodeling services in St. Paul, MN. If you're looking to remodel your home or office or need general contractor services give us a call for a free no hassle quote today!
Saint Paul,MN.Best Kitchen Remodeling,Bathrom Remodeling, Basement Remodeling And MORE.
Get A Free Home Remodeling Service Quote Straight From Your Top Remodeling Contractor In St. Paul, MN. Call (651) 237-4228
Contact Us Today!
Best Remodeling Company St. Paul MN.
Is your St. Paul, MN, home a comfortable and lovely spot where you cherish spending time?
Or is it a bit worn down and outdated, taking away from your vision of the ideal home? Wherever your current home is falling short, whether in terms of curb appeal, energy efficiency, or comfort, Cities Remodeling Company is here to provide cost-effective, high-quality home improvements you might need. We have over ten years of experience in St. Paul, MN, home remodeling and have and highly skilled team to transform your property in nearly any way you like!
Ideally, you would do as much research as possible on potential contractors for your job before you make a decision. But with so many companies out there, it's not always possible to find all of this information in time to make a decision on who to hire. Why not choose from the best contractors in St. Paul, MN?
We work with homeowners that plan to live in their home for years to come. But, we also work with people that are looking to fix up and home sell for profit. Whatever the reason you need a home remodeling company, we have you covered. Call today.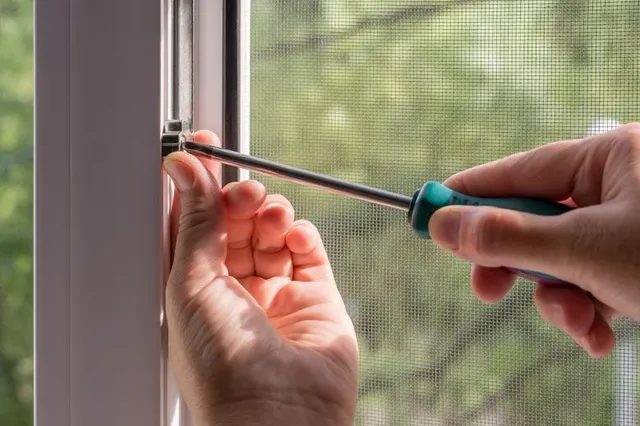 Best Remodeling Contractor In St Paul MN.
Cities remodeling is a remodeling company located in St. Paul, MN.
We offer clients a host of services such as:
If you are looking to add some improvements to your home and are unsure where to start, give us a call Today at (651) 237-4228. We understand that budgets can be tight, but we are great at making them stretch by choosing various materials and putting things together that others may not have throughout.
What Does A General Contractor Do?
A general contractor does all home repairs and renovations. If you live in St Paul, Minnesota we can help. Our general contractors can help with all home and office projects including but not limited to bathroom remodeling, kitchen remodeling, roof repair & replacement, and many other home renovation.
Roofing Repair and Replacement MN
Sometimes the roof can be repaired. In those cases, the costs are kept at a minimum. However, that isn't always the case. It will depend on several factors such as the materials the roof is made from, the age of the roof, and where the damage has occurred. You don't want a roof that will look like a patchwork quilt. However, you also don't want to put on a new roof, if this one can be repaired. When your roof has sustained roof damage, we are here to help. We offer roof repair and roof replacement. We can also give you a roofing inspection to determine what the best course of action should be.
Roof replacements are needed from time to time due to damage or if the roof is aging. Getting a new roof is quite an investment. Because of this, we understand that you will probably have questions. We are happy to discuss your roofing options and what would work best for your particular situation. We will try to find the best course to repair when possible. However, if you need a full roof replacement we will be happy to offer that as well. Getting a new roof is an exciting time, as you can also change up the roof lines as well as the materials that are used in your roofing project.
We want to bring your home back to life with a better kitchen or bath. Maybe you have a Roof Leaking, or you suspect a Storm Damage. Here at Cities Remodeling, we have you covered. We work with clients to ensure their home improvement projects go off without a hitch. We take the time to speak with you and fully understand what is that you are looking to gain from this project. Call today and let's get started on your next home remodeling project.
Home Additions St. Paul
Home additions are wonderful for those that are looking for more space and don't want to move. Perhaps you love your neighbors and neighborhood but are running out of room. Maybe another bedroom or bathroom would help with the situation.
We offer some amazing home addition solutions for those that need more space.
Basement Finishing
Getting your basement finished off to living space can really open up your home. This allows for more space without a lot of additional costs. You don't need to worry about a roof or foundation when refinishing your basement. You simply need to finish off the walls and add some flooring. Some basements we can put in a drop ceiling, others we might need to paint to get the plumbing and other things to blend into the ceiling.
Quite often black paint will allow those sorts of things to fade away and not have your eyes drawn to that. We can add some divider walls and even install a bathroom in the basement if you'd like. When you have an unfinished basement, the possibilities are endless.
How to Choose A Remodeling Company?
Choosing a contractor can be tough. You need to ensure that they have the proper qualifications and the right skill set for the project.
Cities Remodeling has been in the St. Paul area for many years. We work within the community as well as live here. We want nothing but the very best for our clients and have many clients come back again and again. Cities Remodeling is a family-owned company that takes great pride in our work, and it shows with our amazing online reviews. If you have been looking for a St. Paul contractor that can help with your remodeling project, look no further than Cities Remodeling.
We offer a wide variety of different remodeling services in the St. Paul area. We take our time to ensure that everything for your project is laid out and planned.
Kitchen Remodeling Services St. Paul. MN
Our kitchen remodeling services help people update their kitchens and get them the kitchen they have always wanted. When you have a kitchen that just isn't working for you, call Cities Remodeling today. Let's take a look and come up with some ideas to boost the look and function of your kitchen.
Outdated kitchens don't only look bad, many times they don't function well either. When we go in for a kitchen remodel, we try to find a good function for everything and layout that you will be pleased with. Whether you are a master chef or a microwave ninja, we can make the perfect kitchen for you.
Perhaps you are on a budget? Budget kitchen remodels are our specialty. We offer kitchen reface options that allow you to keep your current cabinet boxes and simply redo the fronts. This will give your kitchen the facelift that it needs without throwing too much money at the protection. This is perfect for those flipping homes as it is very budget-friendly but really adds to the overall home's value.
St Paul Bathroom Remodeling Services
Our bathrooms are one of the smallest rooms in the home. However, they get outdated pretty easily and quickly. If you are looking to improve the look of your bathroom give us a call. We are proud to assist clients get the bathroom of their dreams at an affordable rate. Bathroom remodels are simple but pack a powerful punch to the value of your home.
Do you have a bathroom layout that doesn't make sense? Older bathrooms have horrible layouts that don't help with the function of the room. This is a very common problem here in St. Paul but one that we are happy to help with. Our bathrooms are one of the most used rooms in the home and should be inviting and have ample storage space, yet easy to get around in. If you have a bathroom that doesn't work for your needs, give us a call.